Oil Change Service near Huron, OH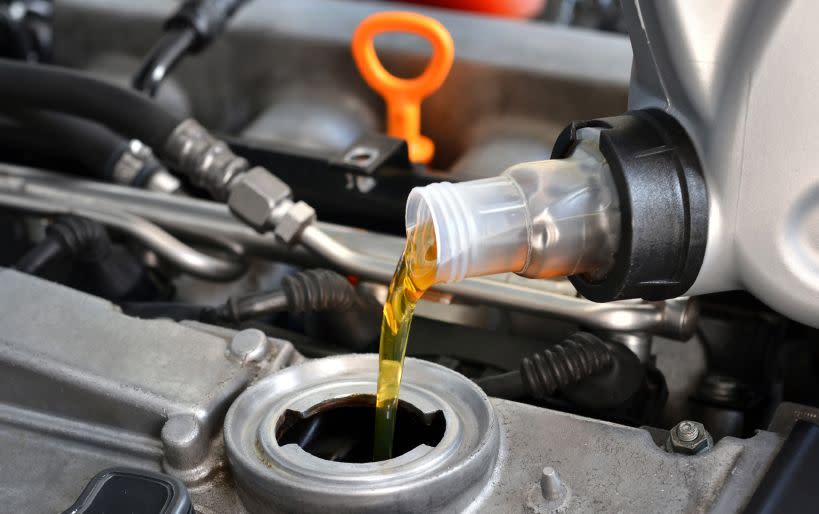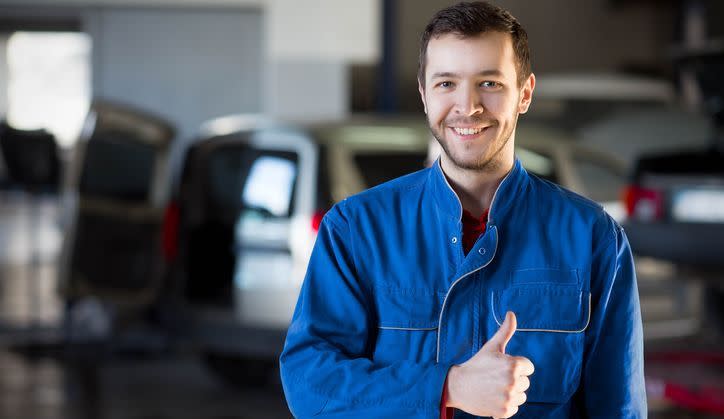 Service Hours
419-419-0108
| | |
| --- | --- |
| Monday | 8:00 am - 5:00 pm |
| Tuesday | 8:00 am - 5:00 pm |
| Wednesday | 8:00 am - 5:00 pm |
| Thursday | 8:00 am - 5:00 pm |
| Friday | 8:00 am - 5:00 pm |
| Saturday | Closed |
| Sunday | Closed |
An oil change service is one of the most important services your engine needs to keep it running. Our Service Department here at Halleen Kia of Sandusky can testify to that statement, and would be delighted to answer any questions that come to mind about your vehicle's health. Please don't hesitate to give us a call at 419-419-0108 to speak with a representative!
First and foremost, getting your oil changed regularly is crucial for a variety of reasons. One reason is that it collects dirt and debris from entering your engine. The debris accumulates from the oil burning and from the mechanical parts wearing down. Another reason is for lubrication. Without the liquid gold circulating throughout, the engine's parts will rub on one another and break. You should swap out for a new batch every 3,000 to 5,000 miles depending on the type of vehicle, the oil used, and the conditions you usually drive in. If you're unsure, you can find this information in your Owner's Manual, or make use of our Ask a Tech form. We're always here to help!
Do you happen to hear odd rumbling noises coming from under the hood? Well, your vehicle could be low on oil. You can check the oil levels by popping the hood, and locating the oil dipstick. Once you've found it, remove it from the engine and wipe it clean. Now you can reinsert it, and pull it out one more time. Immediately, you'll notice the color upon removing the oil stick. If it's dark brown or black in color, it's definitely time for an oil change. In addition to that, you'll see three markings on the oil dipstick that read low, normal, and high. If your engine is measuring in the low or high range, come visit us to find out why. We want to help you get to the bottom of this!
We hope this helped you understand why an oil change service near Huron, OH, is important! At Halleen Kia of Sandusky, we want to see you driving safely down Riverside drive. Our service technicians will have you out in a jiffy, but while you're waiting, you can enjoy a nice hot cup of coffee on us. Of course, you can also browse our showroom floor to see if a new vehicle piques your interest. We're conveniently located at 7515 Milan Road in Sandusky, OH, and look forward to meeting you!
Testimonials
I highly recommend the VIP program!
11-26-2018
Really recommend to stop in there!
11-2-2018
Marla was exceptional!!
11-3-2018
This place is awesome.
12-1-2018
TOP TIER TEAM = This is the place for you
1-16-2018
A great experience
12-26-2017
Thanks for your great customer servic
12-27-2017
I have bought cars many times
12-26-2017
Very friendly
12-15-2017
Car shopping can be challenging
12-17-2017
Great service and staff was very informative
11-1-2017
Service people are wonderful and take care of you vary well
10-25-2017
The staff was very friendly and knowledgeable.
10-11-2017
Wonderful service!
10-12-2017
We shopped most all of the local dealerships in the area
10-11-2017
They work with you to get it done
9-14-2017
I bought the car
9-12-2017
I went to them very hesitant.
8-8-2017
I was in to have 2 recalls looked into on my 2012 KIA Optima EX.
8-16-2017
Excellent, no worries.
9-14-2017
Read More